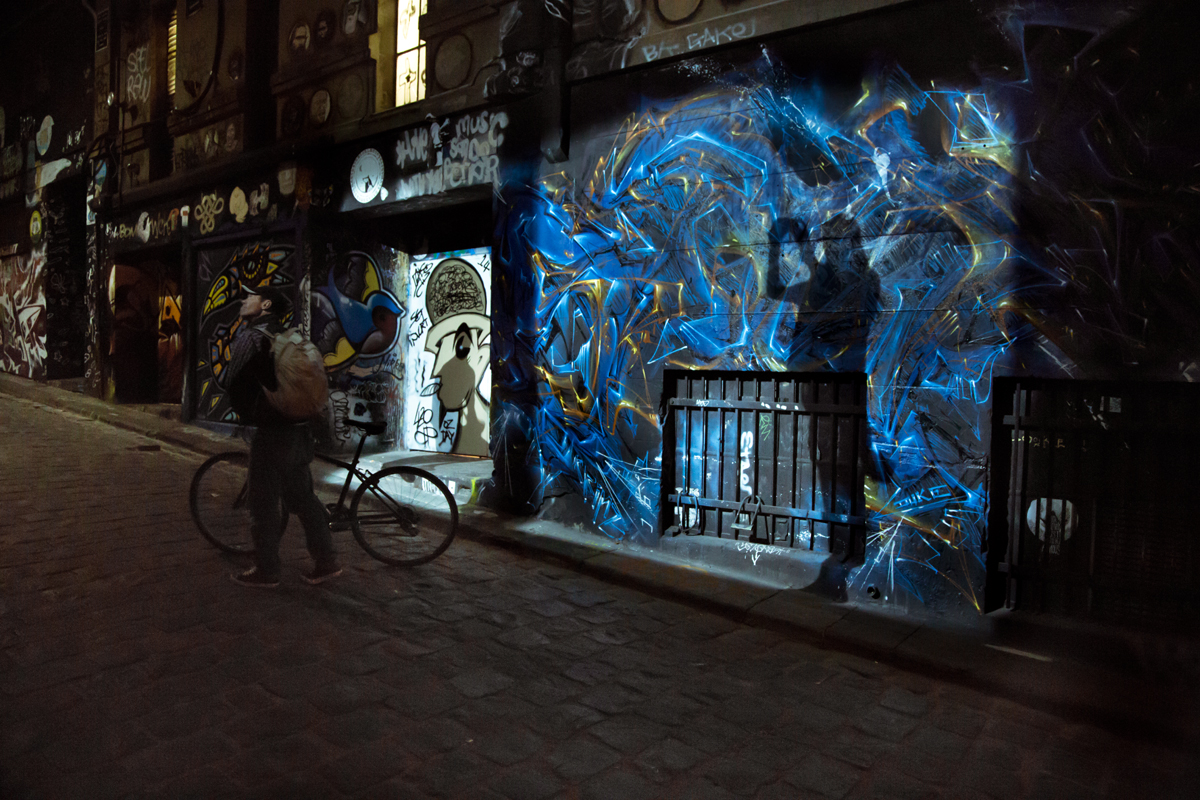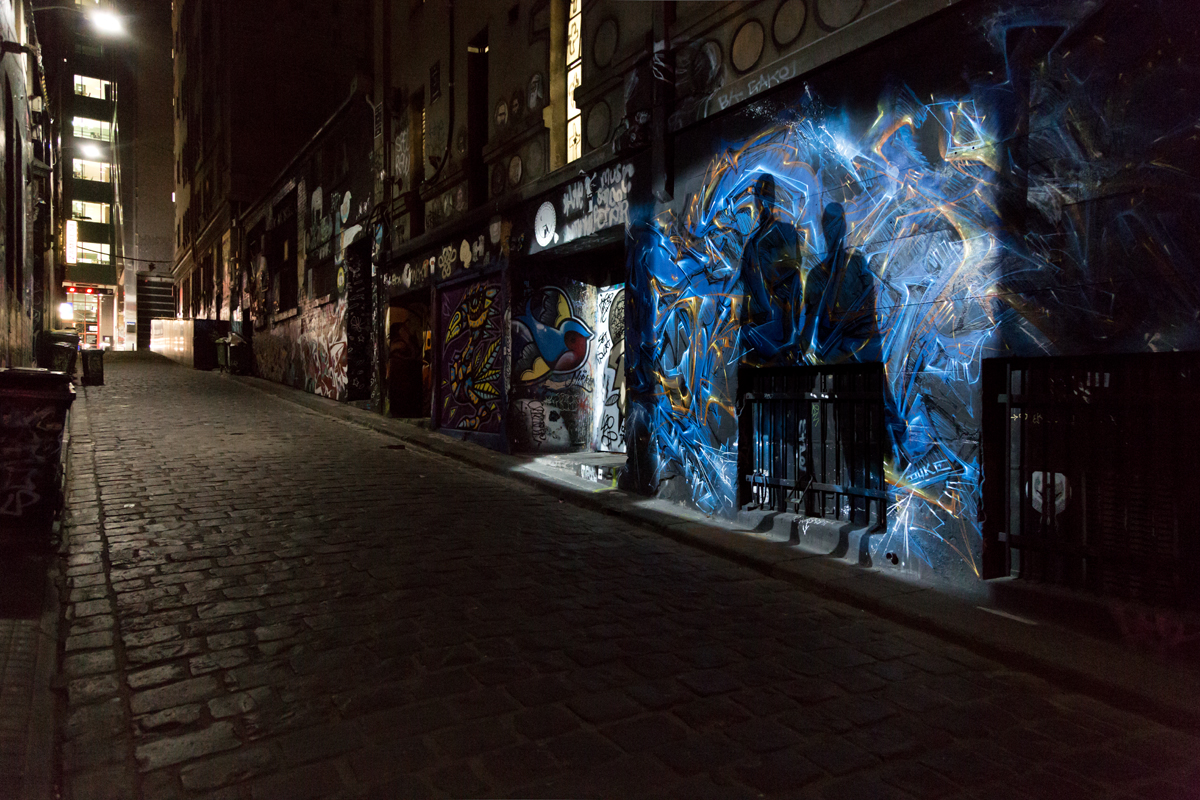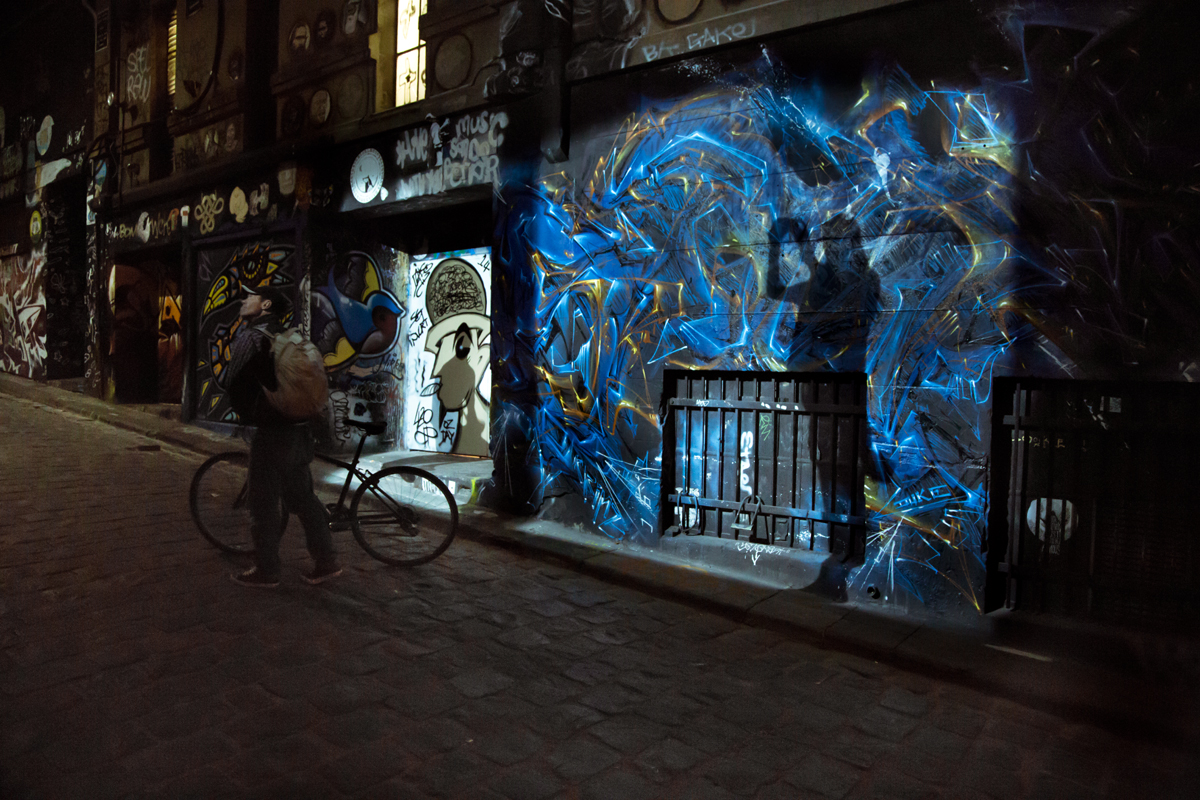 Transition, 2014
Public art intervention in Hosier/Rutledge Lanes Melbourne
Commissioned as part of Urban Laboratory, a research project investigating ideas around safety in public spaces through public art interventions.
I created a pop up studio where I filmed passers by in Hosier and Rutledge lanes and created a shadow work projected back at night. Transition investigates ideas around impermanence using projection particularly investigating time, change and mortality. Through the production of capturing real people then projecting them as shadows the work uses the shadow motif to focus on the trace we have on the world around us.
Transition was redeveloped for other laneways including Chin Chin Wall of Art in 2015.
Transition , 2015
Wall of Art, Chin Chin Melbourne
Transition - the making of by James Arneman